Solar-Powered Gadgets - Solar Power Gift Ideas
Featured Item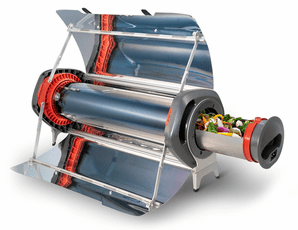 The GoSun Fusion is the world's first solar oven that can also cook without Sun. A hybrid solar + electric oven runs on sunshine or 12 Volt from your car, boat, RV or Power Bank. Reaches temperatures up to 550 F and is perfect for baking, steaming and cooking any food, day or night.
Coming up with unique gift ideas can be tough, but thanks to this collection of solar gadgets from Earthtech Products, it's easy to find something for almost anyone. Whether they're into camping, traveling, photography or just love fun new gadgets, these solar gifts are sure to surprise them. For most people, the thought of a solar gadget might not even cross their minds. But when they see the cool things solar power can provide for their favorite activities and hobbies, they're sure to get on board fast.
Read More
...

Some of our most popular solar items for sale are solar power gifts for everyday electronic devices. We all have our smartphones on us every minute of every day, which is why just about anyone would be thrilled to receive a solar-powered smartphone charger. Our camping and travel gifts are also great, especially if you're shopping for someone who's an outdoorsy type. Whether it's a solar backpack, a solar flashlight or even a solar oven, these cool solar gadgets are fun to use and actually make their travels a bit easier. There are even some neat home décor items in this collection of solar power gifts, including decorative lights, landscaping features and more.

Many people don't think of using solar power in their everyday lives, but the truth is that it can be used for much more than you might think. Besides being efficient, these solar gifts are a memorable item that is sure to delight any recipient. Choose from this selection to find the perfect gift for your loved one. When checking out, be sure to join our rewards program to earn points for your purchase. And if you have any questions about our solar-powered products, just give us a call. We specialize in solar power, so our staff members know the ins and outs of every product you see listed here.w the ins and outs of every product you see listed here.