About The Earthtech Products Team: 1-877-548-3387
The Earthtech Products Mission:
Our Mission is to introduce advanced technology & design built for the future that is innovative, interactive, and multifunctional. Part of this mission is to bring to the mainstream many of our alternative energy products that many people arenít aware even exist such as Solar Powered Backup Generators, Solar Backpacks, Solar Powered iPhone, Smartphone and Cellphone Chargers, Manual/Wind Up Power Products, and LED Lighting. We feel these items are truly what are smart & intelligent in design today. Not only do these products match the aesthetic & hip style of the world today but also the worlds ever changing needs. Many of these items you may be seeing for the first time today!


Our Promise:
We truly appreciate the tremendous value of our customer relationships & appreciate the vote of confidence that is placed in us when someone shops on our site. Your satisfaction is held in the highest regard as the number one priority before, during, and after any purchase placed with us. We also encourage interaction & would love to hear any of your ideas, thoughts and suggestions.
Our Technology:
Earthtech Products has put into place technology to make your shopping experience seamless from automated UPS & FedEx order tracking to the most advanced security. While we want our store to be approachable and your buying experience fun, Earthtech Products, Inc. is serious about security and privacy. This site is hosted by Yahoo! One of the most trusted names on the internet. Yahoo! hosts the store pages, ordering system, and order data. All on-line transactions are sent through Yahoo's secure server and encrypted with 128-bit technology. This site is also tested and certified daily to pass the MCAFEE SECURE Security Scan. Shop with confidence!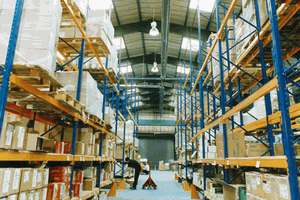 Our People:
Yes we are real people too! Earthtech Products is comprised of a talented group of people with diverse backgrounds ranging from finance, technology to music and the arts! What makes us different from the other companies out there is our knowledge of the products that we sell! We know and love solar! Call us today and see the difference that makes!


Our Customers:"Providing family with earth-friendly gifts and the personal touch you add to the shopping experience (it's hard to find this even in in-person purchasing) makes the holiday all the more meaningful"

Stephanie - New York, NY

"Youíre a life saver. Iíll be ordering again in the future. You got my repeat business."

Debra - Memphis, TN

"Just wanted to say thanks! Ordered a product on Tuesday of last week. I needed it for a birthday gift at a dinner on the following Sunday same week. I incorrectly stated that I needed it on 2-26-06 instead of 1-26-06. Thanks to your heads up customer service he called me to clarify and sent it 2-day instead of regular ground. Would have been a major screw up on my part and it came off perfect. Of course he loved the gift. Thanks again!"

Ralph - Tustin, CA

"I thought the site was very user friendly. Coustmor service available on Saturdays is nice."

Michael B. - Clarksville, TN

"So far very good! I like the quick response and happy with my previous order."

Ed R. - Suffern, NY

"Customer service rep was friendly, efficient, and made thewhole process very easy."

Marjorie P. - Newburyport, MA

"They Did Above and beyond the call of duty, UPS delivered my package at the wrong address they made the call to find that out sent out a new item over night so my gift wouldn't be late for the holidays and called me twice during the day to keep me informed Thank You so much. I will be more then happy to do business with is business again and again."

Tina R. - Green Bay, WI

"I RECIEVED MY ORDER TODAY. I THANK YOU FOR YOUR PROMPT SERVICE. MY NEIGHBORS WERE AMAZED AT YOUR PRODUCT AND PROMPTNESS."

Tony D. - Buffalo, NY

"Somehow or other I submitted two orders for what I wanted and that was caught by one of your order takers (if I can use that non-de-plume) who sent me an email asking if that was what I meant. I think it is commendable that you have concerned, dedicated people in your organization. I will be returning to do business with you as my needs dictate."

Carl D. - Sarasota, FL

"You do it right every time. It's very easy, I just phone in, your customer service person,takes my order ,gives me a cost and it's done"

Richard B. - Los Altos, CA

"Great products, good use of website to describe product...good follow up and info regarding order fill and shipment. I will continue to use your products...I love my solar lights"

Kathy G. - Folsom, CA

"Delivery times great, returns not necessary when replacements are required and then they are shipped immediately. Great Service!!!!"

John M. - WILLISTON, ND

"I made a color error when when purchasing some solar lights on line. I noticed the error when they emailed me a confirmation. The error was quickly resolved with a 1 minute phone call. No hassels! Great service!"

Wendy M. - Easthampton MA

"I just wanted to say Thank-You in your speedy service in the matter of my solar lights. I am very happy with the way your customer service handled my service on my lights. I was expecting to fill out a form, ship back in original boxes. WOW! I will shop again with you, and I will be sure to let my friends know about your great customer service! KUDOS to you." Thank-You

Donna A. - Madison,O.H.

"The light works great! Thank you so much. It is wonderful and refreshing to do business with an honest and respectable business such as Earthtech Products. I will definitely remember this."

"Thank you!"

Angela P. - Green Bay, W.I.

"Outstanding service.Thank you!"

Shane A. - Benton, WA

"Hello,Again, I think your level of communication about backorders is the best I have encountered. Awesome. I remain interested and am happy to wait until Spring. Thanks, Rick."

Rick S. - Reno, NV

"Hello I Just received my Bio Vault safe today and wanted to right to tell you that you guys are awesome. You shipped my product to me faster than I could ever imagine and it was exactly what I ordered. You have definitely won my business again in the future. Once again Thank You"

Andrew L. - Fresno, CA

Wow, that is great service! I really appreciate it. I will spread the word about your service. I have already had many people in my class "ooh and ahhh" over the candles (I teach Yoga) and already given your web address out, but now I can go in and tell them the service is great also! I will be sure to continue to give them the website so they can buy their own.GREAT PRODUCTS and will be back to do business again,

Alison A. - San Antonio, TX

Thank you... it was hard to find nice looking lights (that weren't plastic). We are thrilled with this purchase and absolutely love the way our front yard looks with our new lighting!

Juliann J. Perrineville, NJ

Frank, Thank you for such great service!!! I received the part today. I will be placing another order this weekend, purely because of your great customer service. Now when someone asks me what ever happened to customer service I will tell them of my great experience with you. Again thank you.Sincerely Yours,

Howard B. - Eastport, NY

Tues. my heating and A/C guy installed my solar fixture that I ordered from you - fit perfectly on existing pole and actually lit the first nite. Has a nice glow. Will be interesting to see how much diff there will be in my gas bill. I plan to compare to last few years. Thanks for all your help!

Rae Gene R. - Little Rock, AR

Dear Earthtech Products Customer Care, I received the replacement solar light yesterday. Thank you for resolving this so smoothly and quickly. I will not hesitate to shop with Earthtech Products in the future. A satisfied customer,

Elizabeth V. - La Crosse WI

A new Vers remote control with all the buttons in the right places arrived today. I'll forward it my daughter and she will undoubtedly be very pleased. I've been extolling the great customer service and responsiveness by Earthtech and Vers. I truly appreciate that you followed up on this issue for me so promptly. Thank you very much. Happy customer,

Lovelle S. - Cupertitno CA

Thank you so much, I will be making a future purchase for some additional lights. Great customer service.

Maria M. - HUNTSVILLE AL

Your company is the most professional and efficient company I have ever dealt with. My sister in law referred me to you, and I will tell a ton of people about you.. I plan to order from you in the very near future. Thank you so very much. Would you like me to send back the one that is not up to par?

Thanks again, Ann E. - Signal Mountain TN

Contact Us:
Earthtech Products, Inc.
10A Merrick Avenue
Merrick, NY 11566

Phone: 1-877-548-3387
Fax: 1-877-548-3387